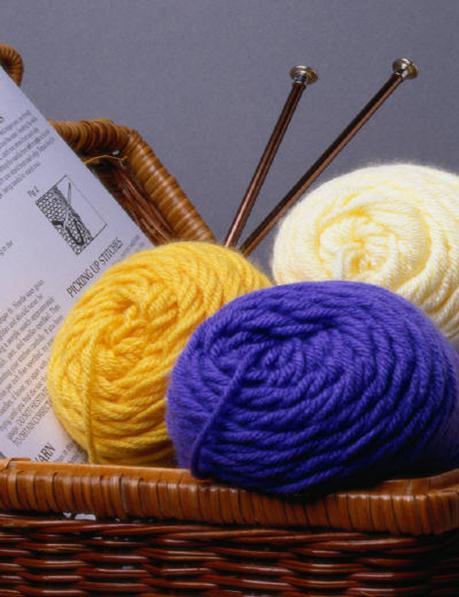 "For many years, Hospice of Lancaster County has provided prayer shawls, hand-made and donated by members of local congregations and community members, for any Hospice of Lancaster County patient looking for the physical and spiritual comfort they provide while facing serious illness and end-of-life issues.
Hospice of Lancaster County is now uniquely offering prayer mantels for men in addition to the prayer shawls currently offered.
Bonnie Sorace, a member of the "Comfort Stitchers," a knitting prayer ministry of Trinity Lutheran Church, in Mount Joy, came up with the idea of a knitted mantel for men, as an alternative to a shawl.  It has since become the design of choice for many male patients.
Prayer mantels created by the Comfort Stitchers are often knitted in earth tones, blues and greens, colors more commonly appealing to men.  Hospice of Lancaster County receives prayer shawls in a variety of colors, from bold primary colors to soft pastels, cream and white, in sizes and styles ranging from scarves, shawls and blankets, some with a bottom fringe.