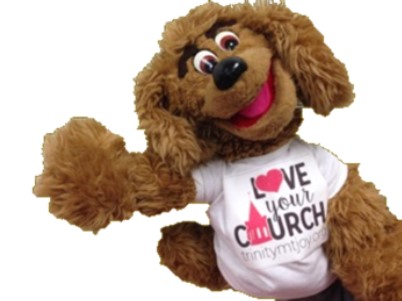 As I type this, my son is pulling in.
College year over. Summer begun.
It's time to (try to) catch our breath! This school year has been a great, great one for our congregation, and I know that life away from church has been busy for all of you as well!
So, here's hoping that, whether it's a long weekend, a stay-cation, or a longer time away, you will get some well deserved rest and that we will all have some "fun in the sun!"
Of course, part of "loving your church" is remembering your church family as you are out and about, and we've developed a way for you to share your summer memories with us!
We have distributed "flat J.J.'s" to the congregation (still available at Trinity).  We ask that you put your "J.J." somewhere (like in your glove compartment) so that you can pull him out and take pictures with him to send to Trinity. Pictures chronicling your summer adventure(s) with us!
How far will J.J. travel?  I can't wait to see!  And, hopefully, sharing our pictures will help us to stay connected through the weeks ahead!
(It will also be just plain fun!!)
We head into summer with good news on the renovations front—Phase One is complete!  Come to the library and choir areas and see how beautiful everything looks!  We've reclaimed historic windows, painted, and replaced an acre of ceiling tile while also modernizing bathrooms throughout the church.
In short, the restored areas look terrific—something we can be very, very proud of!
And yes, we have begun to meet about possible next steps—so stay tuned…we will keep you in the loop!
Finally, while we all hope for some refreshment in the weeks ahead, your staff is already busy working on plans for next fall.  And no, these plans do not include sitting around on our laurels. There is always much to do and things we can do better.
Peace to you—pray for your staff and for each other.  We have been given a gift with this congregation.  Thank you all for your willingness to share in our ministry and support it!
Pastor Mike