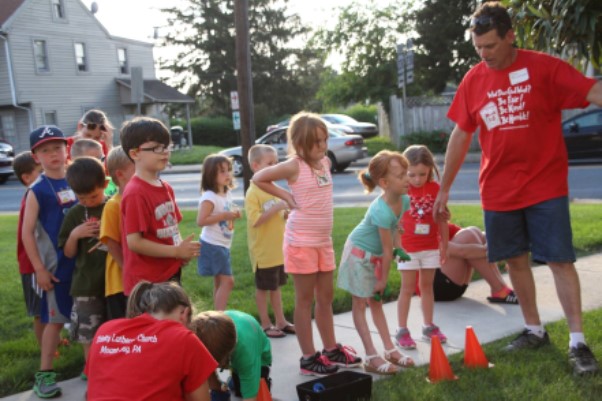 And what a summer season it has been!  One of the happiest, most successful VBS experiences ever, watching our teams at work in Haiti and Philadelphia, service projects abounding at church, and (upon this writing), choir camp and a joyous chicken dinner on the horizon!
Oh—and those flat J.J.'s?  A laugh every day and a great way to keep up with everyone's holidays and traveling!
We are entering this fall in a very strong position—and that is thanks to you!  My sincere hope is that we quickly see worship numbers return to normal levels and that everyone will take advantage of the great opportunities Trinity provides!
There will be plenty of business to attend to—our renovations are complete save for a few minor items, and we will look to host an open house to show everyone the completed work.  Plus, our council and renovations committee have begun the work of looking to a possible Phase Two of the project. (These discussions are preliminary and, of course, any action will require congregational approval! We will keep you in the loop!)
Also, thanks to a very generous donation from the Ney and Stapler families, our landscaping project will be getting underway. We will need HELPING HANDS and FEET so stay tuned!
The project will be completed in honor of two of Trinity's beloved and long-time members: Gladys (Dolly) and Don Ney, Sr. Given their love of farming and the outdoors, the family quite rightly considers this a fitting tribute to them!
We also will be searching for a new youth/children's choir director, and anyone who is interested should contact me or Becky Noon (Worship and Music). We again thank Jess Kling, who will be stepping down after choir camp, for her wonderful service and are very glad she will continue to be an integral part of the music life at Trinity.
Take this, read it…there's a lot happening! And ENJOY these lovely final weeks of the season!
In Christ,
Pastor Mike