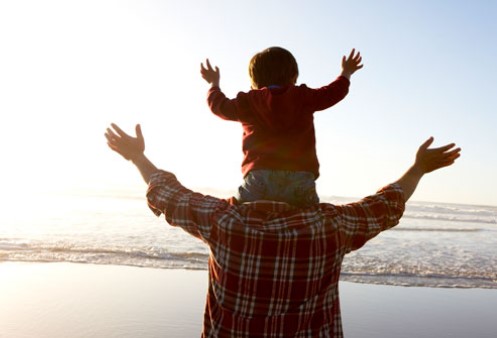 For surely I know the plans I have for you, says the LORD, plans for your welfare and not for harm, to give you a future with hope. – Jeremiah 29:11

The history of Trinity Lutheran Church is a history of people who made decisions about the future. What was God calling them to do and to be here in Mount Joy? The people of Trinity discerned, which means they talked together and prayed and listened for God's guidance. And then… they DECIDED.
The people of Trinity Lutheran Church:
Decided to establish a church
Decided to build a building
Decided to speak a new language in worship and education
Decided to move, and to rebuild the building at a new and better location
Decided to renovate
Decided to upgrade
Decided to purchase more property
Decided to make more classroom space for various grades and needs for meeting and teaching
Decided to make more office space for staff
Decided to make many changes in worship: communion, communion frequency, service times, service days, service style, music style, preaching style… too many to name!
Decided to improve the building in various ways: heating, cooling, ceilings, floors, doors, painting, new furniture, cosmetic improvements.
The life of this congregation, God's people living in community in the specific place of Mount Joy, Pennsylvania for almost two hundred years, is marked throughout all of that history by making decisions, many of them involving building and upgrading, so that the work of the congregation could go forward.
And what is that work? It's to love and serve all people on God's behalf, as much as we can, we know that.
But it is ALSO to be a place where people are strengthened and equipped for that work in the world by being connected to each other in loving community, the kind of community where people know each other and watch out for each other and become better and better friends with each other.
Day by day, as they spent much time together in the temple, they broke bread at home and ate their food with glad and generous hearts.— Acts 2:46

In light of that work and of the history of looking forward and making changes at Trinity, here's what we want to do: to renovate the main office space, following the plan that was proposed in the fall of 2017, and turn it into a multi-use gathering area where people can share in fellowship, deepen connections, and find a welcoming and comfortable space to get to know this congregation.
At the current moment, our ministries of worship, Christian education, and outreach into the community are very strong. But the layout of our building encourages people to come to those ministries and then quickly leave, with no time or (especially!) space for the kind of connections that strengthen relationships within a faith community. We want people here to be able to spend time together, to get to know each other, to mingle with strangers, to see and process information and schedules and upcoming events, to hang out and get some work done. We want the building to offer a central and comfortable space for people to be together in the same place. We want this to be "built in" to the regular everyday life of our congregation. There is a need for this; there is a desire for this. To see it for yourself, just go out into our current "gathering area" in the tiny space between the stairs, the elevator, and the Bagel Café at 9:40 or 10:45 or 11:50 on a Sunday morning. You will encounter thick clusters of people trying desperately to snatch a few minutes or even seconds of "catching-up" conversation while teachers and staff members rush hurriedly around and through them on their way to the next thing and new people look lost and confused, wondering how to get through and where to go once they do. It's overcrowded. It makes people feel rushed. It distracts from good conversation. It is NOT welcoming.
So, we want to fix it, and make it better. We want to prepare Trinity for the future, the way so many generations of faithful people here prepared Trinity for the future. We're excited about it, and we hope you will be too.
And here's the thing: we will never be a "megachurch"; we don't want to be, and we don't have the physical space to be anyway!
But we also don't want to decide that we're at the perfect state of being right now and we don't ever need to change again, because all the studies and all the declining congregations around us show that that is the first step on a road we do NOT want to go down.
We believe that making these renovation improvements is a vital step towards our future, a future of hope and promise. We believe that it is faithful to a history of change and creation at Trinity in order to move the ministry forward. And we believe that it is necessary for our community of faith to continue to have the energy and momentum and hope for the future that we currently do! This renovation will help us to continue to be who we as a congregation want to be.
Now as you excel in everything – in faith, in speech, in knowledge, in utmost eagerness, and in our love for you – so we want you to excel also in this generous undertaking. – 2 Cor 8:7
We can only make this decision and make these changes to our physical space with the whole Trinity congregation's help and support. We have already been blessed with "leadership" commitment gifts that will cover (over) one third of the project costs, and by now you have received a letter asking for your own commitment to this decision. We have scheduled upcoming votes by our decision-making bodies, first council meeting and then congregational meeting, in mid-May, and we ask for your participation in those as appropriate; we will vote on whether to move forward with this project based on the level of congregational support and enthusiasm that this potential decision receives between now and then. But in the meantime, and even more importantly: pray, and discuss, and discern. Pray for wisdom and insight and good leadership, the same blessings that were given to the people of Trinity throughout history. Pray for God's presence to be with us throughout this process of decision-making, the way God's presence was with those here whose shoulders we stand on. Pray that we may make a good decision, for Trinity's future and for the future of God's work here in Mount Joy.
Thank you for being a part of this amazing congregation. No matter what the future holds, we know that God will continue to bless us and work through us. Everything we do depends on that, and God is faithful and sure. May the peace of God, which surpasses all of our understanding, guard your hearts and your minds in Christ Jesus, our Lord.
– Pastor Matt