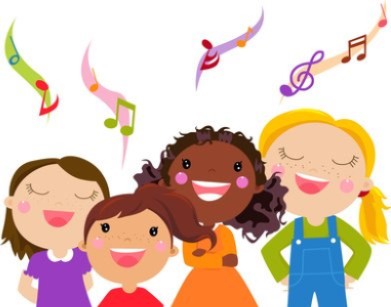 It's time to start thinking about choir camp!
Choir Camp is an exciting, fun-filled ("arts filled") experience for kids who have completed kindergarten through 5th grade. We will meet daily, beginning on Monday, August 6th, and continue through the week until our "dress rehearsal day" on Friday, August 10th. That's Monday through Friday, 9:00am to 1:30pm, beginning on August 6th!
We will then share our accomplishments with the entire congregation in two services on Sunday, August 12th!
While the cost of camp is a minimal $25 donation, Trinity recognizes that some families might have trouble with the fee. Please remember that no child will be turned away from camp for financial reasons!
Registration forms and sign up sheets are available at the music and youth bulletin boards.
This year we will be doing a show of our own creation! This show tells several biblical stories that are each isolated through song as we, the audience, travel "through" the bible. It will be fun, silly, dramatic, and have something for everyone!
Thank you for sharing your children with me! I can't wait to see them at Choir Camp!
Peace! Ms. Christa