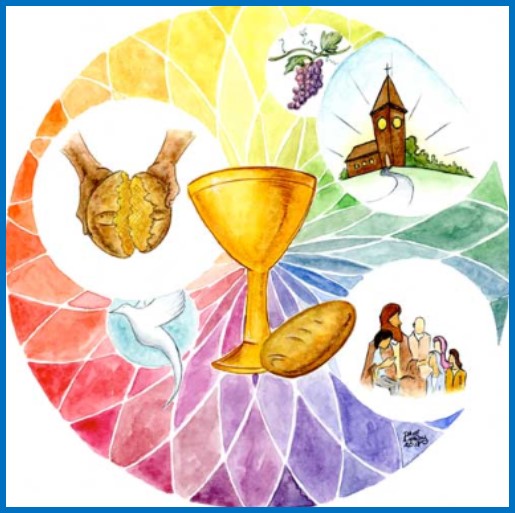 There are still openings available to participate in events during our synod-wide "Day of Feeding" in hunger related mission and service! The events will be held on Saturday, June 2, 2018 to coincide with the Synod Assembly, but will be available on a first-come, first serve basis. Therefore, an early registration (using links below) are important to secure your spot!
A meal packing event, will be held at Messiah College. This will take place from 7:30am-4:30pm using 153 volunteers every 2 hour shift. A clean-up shift is also available from 4:00pm-5:30pm.  Click here to register at www.signupgenius.com/go/20f0d4eacaa2ea2fb6-2018.
The Central PA Food Bank in Harrisburg will open their doors from 9:00am-12noon for 20 volunteers. The project will depend on the current needs of the warehouse, but may include packing ElderShare or assorted project boxes. Volunteers as young as 12 years old are allowed with a parent.   Click here to register at http://www.signupgenius.com/go/20f0d4eacaa2ea2fb6-20181.
In Elizabethtown, a work day will be in progress at the Wittel Farm for their "Growing Project". This is a wonderful family project as volunteers age 6 and above are welcome. The workday is from 9:00am-12noon and may include planting, weeding and/or harvesting vegetables to help feed the hungry in Lancaster County, and throughout South-Central Pennsylvania.  Click here to register at http://www.signupgenius.com/go/20f0d4eacaa2ea2fb6-thegrowing.
REMEMBER: Sign-up on-line to participate in a project for June 2nd. A sheet has been posted on Trinity's board so families may share with others where they are serving. Invite a Trinity friend to join you! Direct any questions to Elayne Olson.
Our "Day of Feeding" strives to eradicate hunger one relationship at a time.