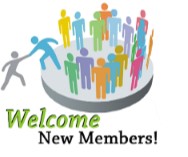 We will welcome new members to Trinity during worship on Sunday, June 10th.
The process of joining Trinity is simple and low-pressure; it's the best way to ensure that you're connected to all of our communications and groups and opportunities, and for you to get any questions about this church or our Lutheran denomination answered.
If you or someone you know would like to join Trinity as a new member, contact Pastor Matt or call the church office at (717) 653-4168.