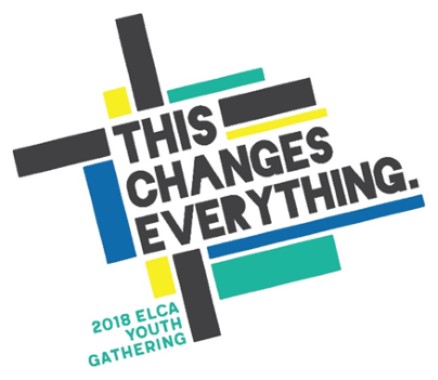 Twenty Sr. High Youth and Leaders are ready to travel to Houston for the ELCA Youth Gathering!  Thank you for making this an important part of our youths' experiences here at Trinity.
From the Gathering website: "Every three years, 30,000 high school youth and their adult leaders from across the Evangelical Lutheran Church in America gather for a week of faith formation known as the ELCA Youth Gathering. Through days spent in interactive learning, worship, Bible study, service and fellowship, young people grow in faith and are challenged and inspired to live their faith in their daily lives."
Our team will have a mandatory preparation meeting on Sunday, June 3 at noon. A light lunch will be served. Commissioning for the group will take place on Sunday, June 24 during worship services. Please keep our group in your prayers as they travel and serve from June 26 through July 2!