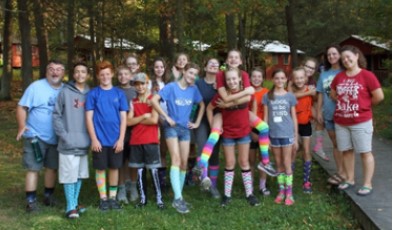 Fall sounds like it is far away, but now is the time to think about this great weekend at Camp Nawakwa! The Alive Jr. High Retreat will take place the weekend of September 28th in Arendtsville. This is a synod event with over 300 youth and adults from churches all over our region in attendance. It is an event like no other!
Learn more about our weekend amongst the apple orchards and trees with Scott Garcia's video: https://www.youtube.com/watch?v=Um8x5z7ExYY. You can also search previous videos by typing "Alive" into the search bar on our trinitymtjoy YouTube page.
All Trinity youth who will be in grades 6-8 this Fall are eligible to attend. The $100 registration fee and forms are due to Michelle by Sunday, August 26. As always, confidential scholarships are available by contacting Michelle or one of our Pastors. Friends are invited to join you! Pick up a form at the youth bulletin board or download one here.