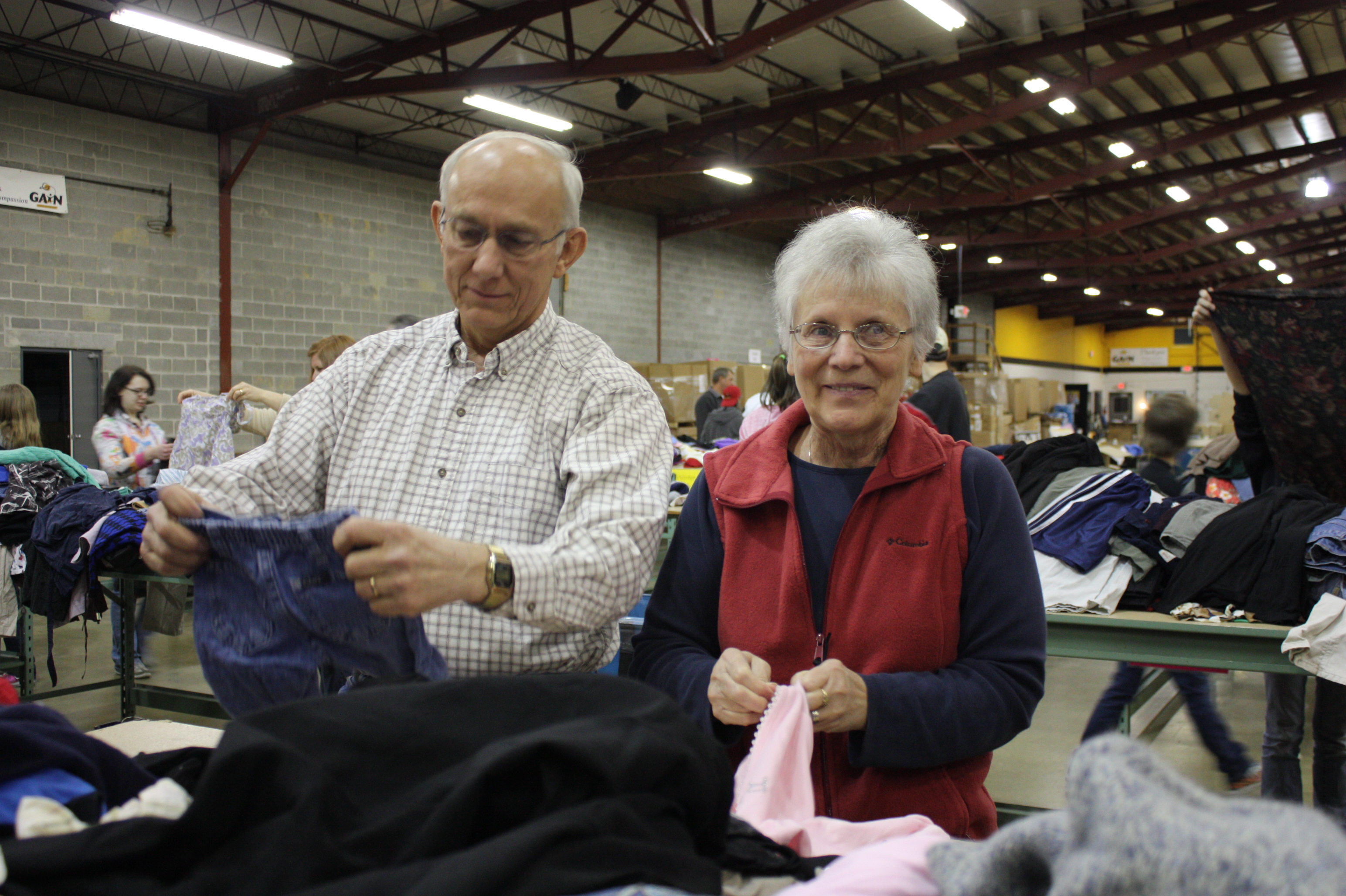 The Gain Logistics Center at 1506 Quarry Road, Mount Joy, will be open June 19 – 23, 2018 for a Mission Packing Project. The warehouse operates year-round to receive, process, pack, and ship humanitarian supplies to people in need around the globe. Your help makes it possible to carry out this very important ministry!
This event will focus on the greatest need; clothing and blankets. The clothing area will be expanded and the quilting area will be open for piecing, sewing and tying quilts to be shipped around the world. There will be "easier-friendly" projects as well.
Join with others in the community during the week. "Come when you can; and leave when you must." The warehouse will be open Tuesday – Saturday from 8:30am – 4:30pm, and also Wednesday from 6:00 – 8:00pm. Go to their website, www.gainusa.org and register on-line. Register by June 6th and receive a complimentary T-shirt. Trinity's Quilting Ministry Group will be attending on Thursday, June 21st. Contact Elayne Olson with any questions. Note: Fall Dates will be Septermber 14-15, October 12-13 and November 9-10.