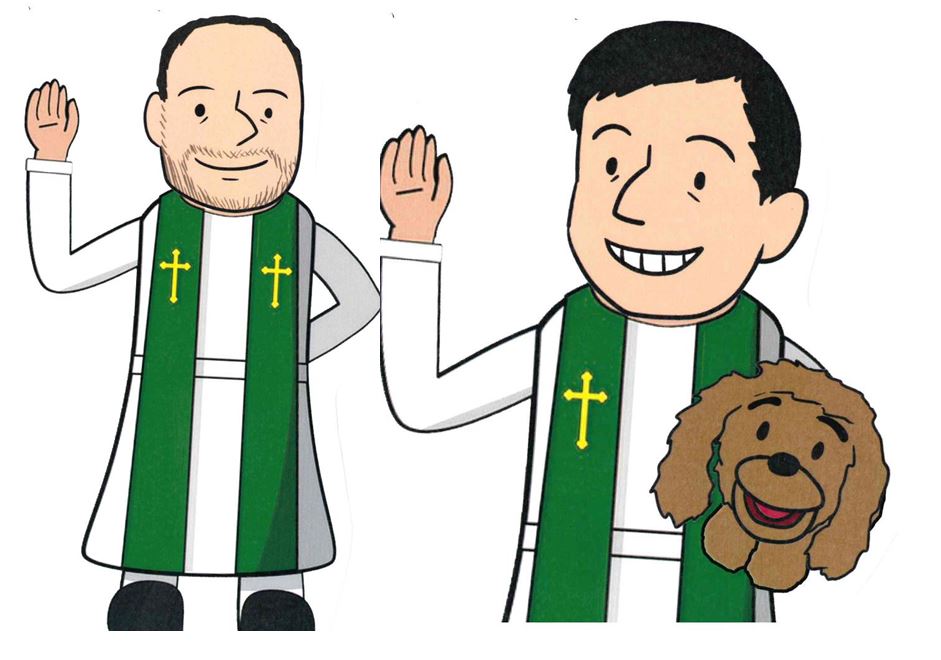 Thinking about your summer adventures? See how much trouble you can get one of our pastors into!
You'll soon be receiving your own, personal, FLAT PASTOR MATT and (yes, could it get any better?) FLAT PASTOR MIKE!
Your task? Take a "PASTOR" with you and place him in a "PREDICAMENT!"
(Then be nice and "PRAY" he survives!)
Finally—take a picture and send it to a Trinity staff member so it can be posted on Facebook, Instagram, Snapchat, Looneylutherans (ok, just kidding on that one)… Which pastor will get into the most trouble?
Do it, and don't be afraid to include your picture! It will keep us all in touch during those lazy, hazy, crazy days of summer!