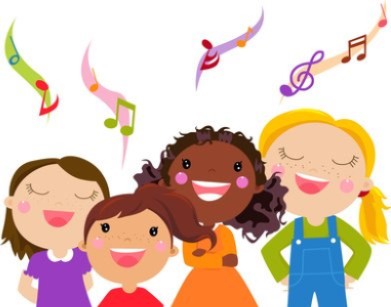 Children's Choir Camp is coming!!
This year's Choir Camp "Something Old Meets Something New" will be held Monday, August 6th through Friday, August 10th from 9:00 a.m. to 1:30 p.m. This camp is designed for children who are completed Kindergarten through 5th grade.
Throughout the week, the children will rehearse a children's musical, do crafts and play games. Participants are asked to bring a packed lunch. Lunch will only be provided on Friday.
After the week of hard work (and fun), the kids will share their musical with the congregation during two worship services on Sunday, August 12th.
Registration forms are available on the Music bulletin board or on our website. A donation of $25 for the camp registration is recommended.
Don't forget to join us for our Annual Church "Picnic" following the Sunday performances on August 12th!  See our website for more details.