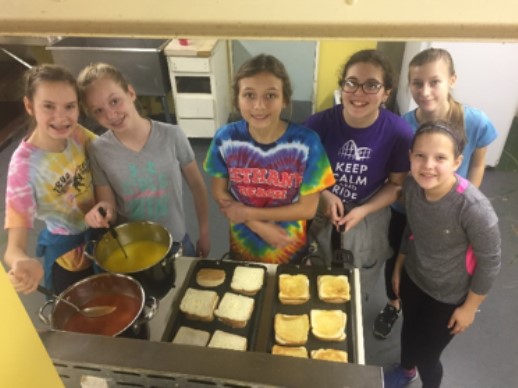 Trinity's Jr. High ROC class has put together a summer outreach program for children in Mount Joy. With the loss of the Mount Joy Pool, Rainbow's End Youth Services was looking for new opportunities for the kids who attend their programs. Our Jr. High have stepped up to the plate to provide three afternoons of fun at Trinity!
On July 25, August 1, and August 8 we will be offering fun games, clubs, snacks, and fellowship at our church. Jr. and Sr. High youth will work together to organize cooking classes, a dance club, and an arts/crafts project that will include making fleece blankets to donate to a local charity of their choice.
Each program will begin at 3:15 pm in the fellowship hall and end at 5:15 pm. Adults are welcome to join us and assist. Background checks are required – see Michelle if you are not an Approved Adult at Trinity. Please consider being a part of these fun afternoons!