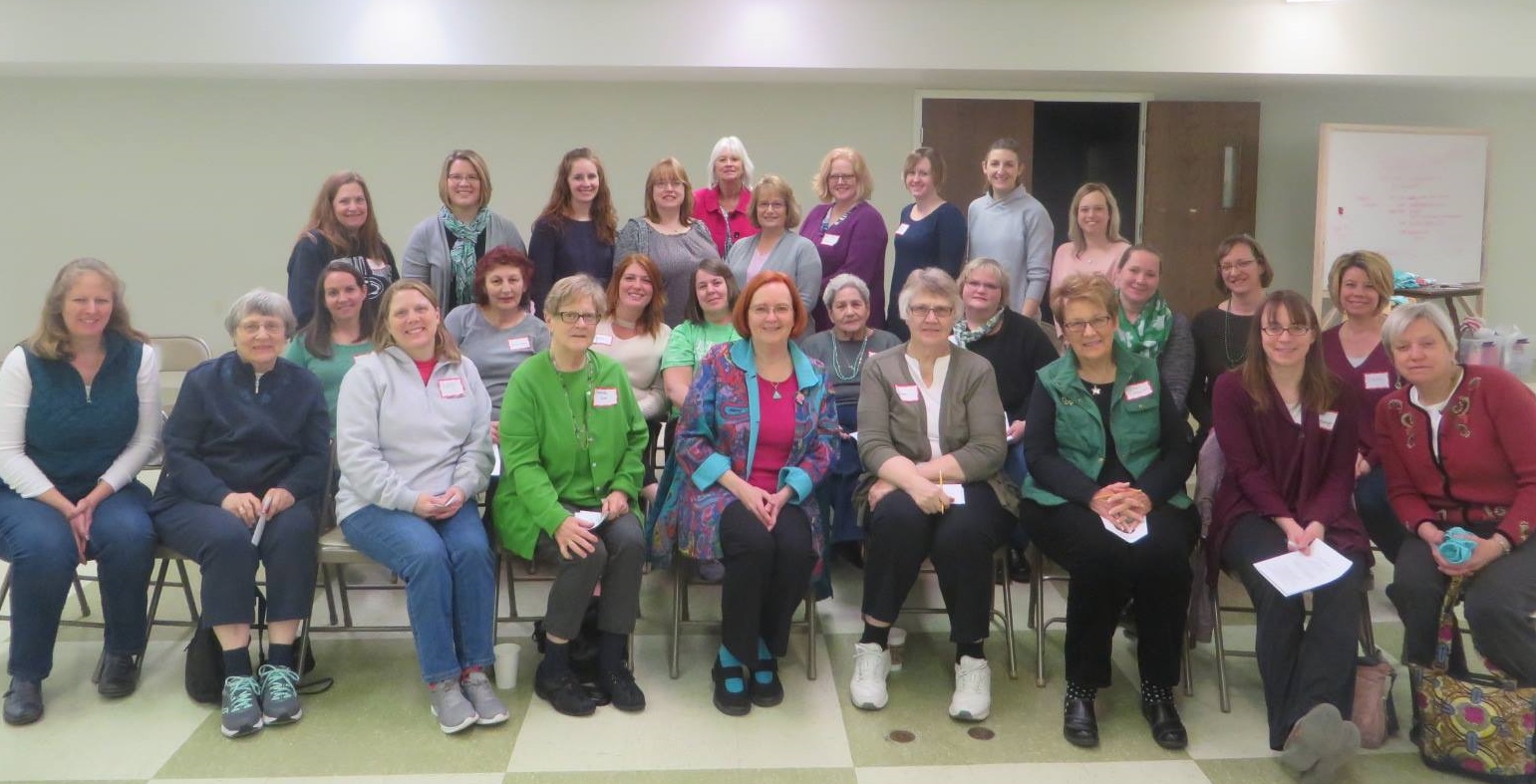 Trinity's Annual Spring Women's Event, "We Pray Together, Now Let's Play Together", has been a favorite of many Trinity women! Under the direction of Jessica Good and other Trinity Mom's, this fun-filled day of laughter, relaxation and fellowship will be held on Saturday, March 16, 2019 from 9:45am to 2:00pm. An optional cardio activity is available from 9:00am-9:30am. Women ages 13+ are invited to attend. (See schedule and descriptions below)
We ask that you please sign up in the back of the sanctuary and submit the $10 fee before March 10th to help offset the costs and make sure enough supplies are available.  NOTE: Remember, Secret Sisters will be revealed during this event!
On the morning of the event, we will be collecting items for foster children in need throughout Lancaster County.  The items will be distributed through and organization called BLOOM, A Foster and Adoption Ministry. Items needed are:  plastic hangers of all sizes, with our without clips; and new underwear and socks for boys and girls ages 2T through Youth XL.
The morning schedule:
9:00-9:30am – an optional cardio workout with a certified OULA instructor. OULA fitness includes the depth and soulfulness of a mind-body practice with the playfulness of a living room dance party. Wear workout gear and sneakers, bringing a change of clothes if needed.
9:45-10:00am – fellowship with coffee/tea and light morning snack
10:00am – greeting/introductions and prayer
10:10-12noon – morning activity, Zentangle – an easy-to-learn and relaxing fun way to create beautiful images by drawing structured patterns called tangles. We will attempt to create a project together to display at Trinity and each participant will go home with their own prayer journal.
12noon-1:00pm – health lunch, fellowship and secret sister reveal
1:00-2:00pm- Afternoon guest speaking about being Together with God and Christian Friendships
Contact Jessica Good with any questions. singlejess1@comcast.net