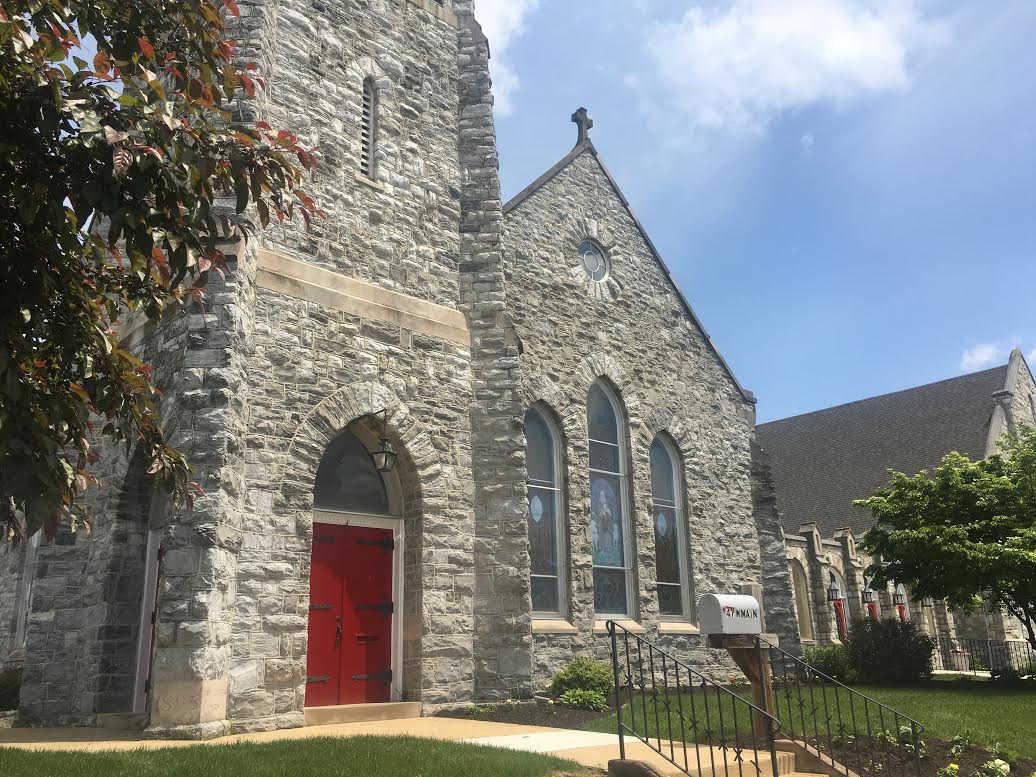 In the last few weeks, we considered changes to our physical plant.
We looked (once again) at the plans created by our Renovations Task Force, Staff, and Council. We considered the costs; and looked at what we hoped to accomplish.
The argument for renovations? The feeling that we need space (convenient space) to gather and build relationships. Space where those visiting our community could be welcomed more efficiently. Space where conversation could take place without dodging folks moving to and from their destinations during our busy Sunday morning schedule.
There were other reasons to consider the changes, of course, but these were the main ideas.
The argument against renovations? Concern over the expense, often coupled with the expense vs. what is needed for mission in the world. The worry that "building a space won't necessarily build community" (i.e. people would need to be intentional about that!). Concern over the loss of office space and the possible impact on the staff. Concern about the budget and whether the congregation can shoulder the costs of an active ministry and building program.
We worked hard, we did our research, and council made the decision that we had not reached our goals.
We began this effort with a promise: to do the will of the congregation. We did our best to allow each family unit to have input into the decision. And, when the input did not match the goals, council acted as promised and canceled the proposed Congregational Meeting.
Some things to remember: Aside from office time, mailing costs, etc., Trinity incurred no extra expenses in this process. Everything you received from church for the purposes of this research was generated through our talented staff and volunteers. (Thank you to all who contributed to this effort!)
There is no intention to "revisit" renovation plans in the near future. We do have the need to consider some maintenance items, and we will lift those up as time goes on.
Finally, there is one thing to "celebrate" here: that we have listened to each other.
No one "wins" in a decision like this, and I would ask all of us to remember that there were members who were passionate about this decision on both sides of the equation. (Even families were split on the decision!)
Remember, as you talk about this decision with others, that some are experiencing great relief and some are very disappointed. (Even as we did not hit our targets, members committed, when you combine Phase One and Phase Two, over $320,000 in support of the project.)
What this cannot signal for our ministry is any idea that "things are just great, and that there is no need to move forward from here."
That is why I've asked, "What are we going to build?"
As we know, the gospel is not contained by a building. (Jesus had no building.) Ministry, however, has to be moving forward if it's going to be effective. So we need to begin asking ourselves: "How do we want to serve God now?"
Staff is mulling over this question. The truth is, we've been contemplating it for some time, and we would have continued to do so even if we had decided to renovate. We simply now have more time to search for the answers, and we welcome your input!
And, while our members are released from any commitments towards renovations with this decision, we still (very much) need to continue to work to meet our 2018 budget!
On a personal note, I will be looking at my own stewardship in the coming months. If we are not committing to renovate, how else should I be giving back to God? In addition to getting back "on track" with the Trinity Budget, this is a time for us to consider gifts to other ministries that need our help.
Most of all, understand that we will not stop moving forward. My personal commitment to the church will not allow me to do that, and I hope you share that passion.
God has a lot for us to do—we need now to decide the best way to do it!
Peace.