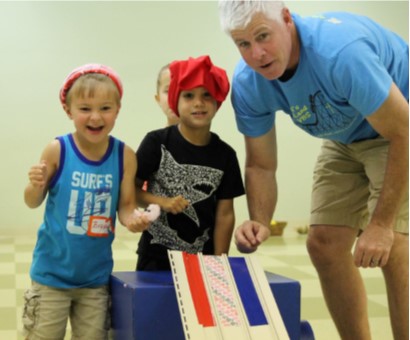 As summer starts winding down (already), I look at the coming of fall and realize: I'm lucky.
What I do means something.
Any job can be frustrating. But my profession allows me to be with people, work with people, and help them. In all of this, they also help me. And, while it's hard sometimes to sit with the staff and ask the perplexing question of "Where should we go next?" as a church, it's nice to think our main focus is to do meaningful work for God and do it better.
Not everyone has such a privilege.
And I think it's important, for all of us, as we look to the months ahead, to be thinking about how we can do something that means something.
Life is so over-busy, and so much of what we have to do is centered on survival—not living. Making sure the kids get where they need to go. Making sure work is completed and our jobs are secure. Expending energy on what "has" to be done…even when it doesn't seem to mean much.
If life is going to mean anything, we need to make sure we give ourselves the chance to do work that is important. And sometimes? That means doing that kind of work even when you feel you don't have the energy to give.
As I write this, we are just a few days past the conclusion of Vacation Bible School (a couple of the decorations are even still up!). VBS involved 65 volunteers from Trinity—including both adults and youth. And I can promise you (promise you, promise you) that some of those volunteers got tired during the week, wished that they could have a day off in the middle, struggled to get from "real work" to the work of VBS, and so on…
But I also promise you that, as those volunteers look back on their time and interactions with the kids they served? They will see this week as a highlight of their summer. (Continued on Page 2)
You see, they did something that means something.
The question becomes, can we all dig a little deeper this fall and help? ROC and BOLD need adult leaders. There's always work to do around the grounds and in the building. Fellowship always needs hands willing to cook and clean. Choir needs voices. We need lectors, communion assistants, audio-visual operators for worship, helping hands for Power Packs and for Outreach efforts.
All of these things mean something! And helping will enrich your life and grow your faith.
Trinity needs you. Think about it!
Peace.
Pastor Mike