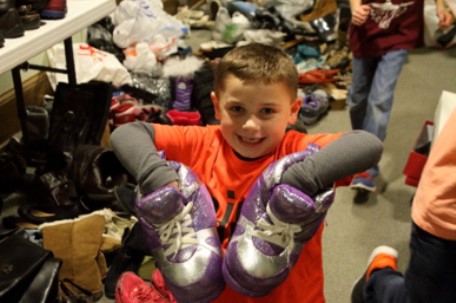 There is little more rewarding than the gift of leading a child to faith. Trinity offers so many opportunities to help children and youth understand more about God and Jesus – and we need adults for these programs!
ROC (Raised on Christ) meets on Sunday mornings from 9:45 am to 10:45 am. Lesson plans are provided with many teaching options for you to choose from. Teaching teams are in groups of four or more, so it's always easy to find a sub for weeks that you will be away. Most teachers serve two Sundays a month, still leaving time for you to attend adult classes if you would like to.
BOLD reaches kids on Wednesday nights from 6:45 pm to 7:45 pm with fun games, crafts, and storytelling experiences all teaching kids to be "Bold for Christ in all they do and say!" We set up all materials for you and tear them down afterwards making this an easy, no-preparation way to serve. All you must do is read over the lesson before you come that night! BOLD has teaching teams of four and a schedule for the year is provided in August. Michelle handles all subs for Wednesday nights and it's easy to get things covered.
We have openings in both programs and for all ages. Please see Michelle to learn more about how you can help mold the future generation of believers!