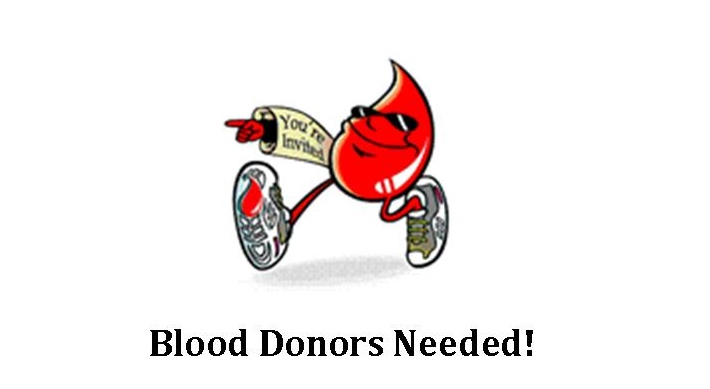 -Every two seconds, someone needs blood
-70-90 pints of blood are used at the Ann B. Barshinger Cancer Institute, Lancaster General Hospital, and Women and Babies Hospital every day
-One unit of blood saves three lives.
On Wednesday, August 21, 2019 offer to donate during the blood drive at Trinity Lutheran Church between 4:00 pm to 7:00 pm. Choose your time slot by singing up at Trinity's Outreach bulletin board, or on-line by clicking here. Please remember your I.D. and to eat a meal within 4 hours before donating. Do not forget to drink plenty of fluids the day before and day of donation.  Direct any questions to Trinity's office (717)653-4168 or email Elayne Olson.