God's work. Our hands.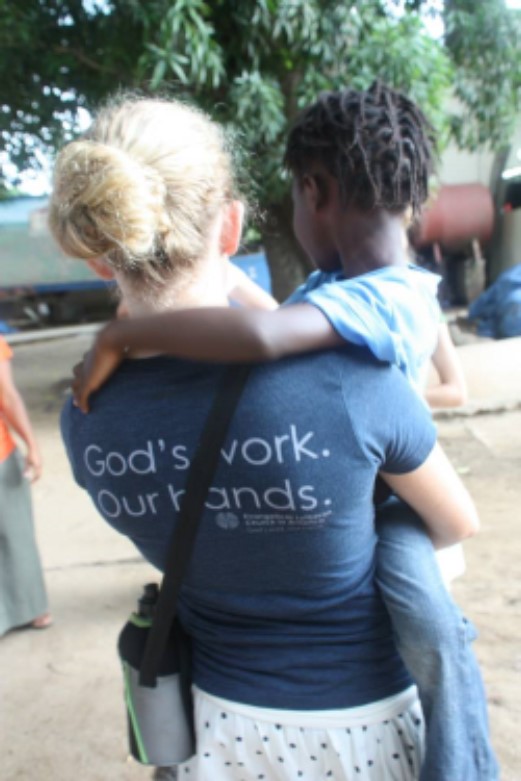 At Trinity, we believe in Christ's call to love and serve our neighbors: in the Lancaster area, across the U.S., and around the world.
Our missions are designed around "accompaniment" – the concept of walking beside another in need, and seeing Christ in that moment.
In addition to the various local outreach and missions within our local communities, we offer the opportunity for our members and friends to serve those experiencing need in distant locations. Annual mission trips are planned to the following locations on a rotating three-year schedule:
Trinity partners with the ELCA Lower Susquehanna Synod Haiti Mission Team. The team travels to the Institution Univers, Ouanaminthe, Haiti to teach a summer school program to the local children.
Trinity partners with Tree 4 Hope in serving communities in Guatemala.
Trinity organizes a team to serve in an area in the U.S. that is experiencing need; sometimes the need is on-going, sometimes it is related to a recent natural disaster.
Trinity is also a committed "prayer partner" with the congregation of Amazing Grace Lutheran Church in Baltimore, MD. Events are planned for congregation interactions during the year, and we support each other as needed when situations arise.
If you desire more information about any of our mission trips, please contact our church office at (717) 653-4168.