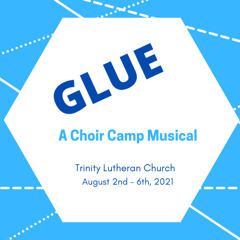 Children's Choir Camp is on the calendar!
Join Ms. Christa for Choir Camp on Monday, August 2nd through Friday, August 6th from 9:00 a.m. to 1:30 p.m. This camp is designed for children who just completed Kindergarten through 6th grade.
Throughout the week, the children will rehearse a children's musical, do crafts and play games. Participants are asked to bring a packed lunch and water bottle.
After the week of hard work, the kids will share their musical with the congregation during one worship service on Sunday, August 8th.