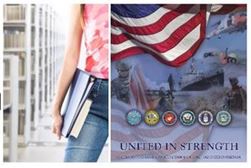 Yes, the time is quickly approaching when students will head off to college. Please supply us with their mailing address so we can stay in touch with cards and a care package.
The information can be submitted to the church office or emailed to elayne@trinitymountjoy.org.
We would also like to express our appreciation to Military Personnel. Please forward any names and addresses to the church office as well so they can be included with our mailings.