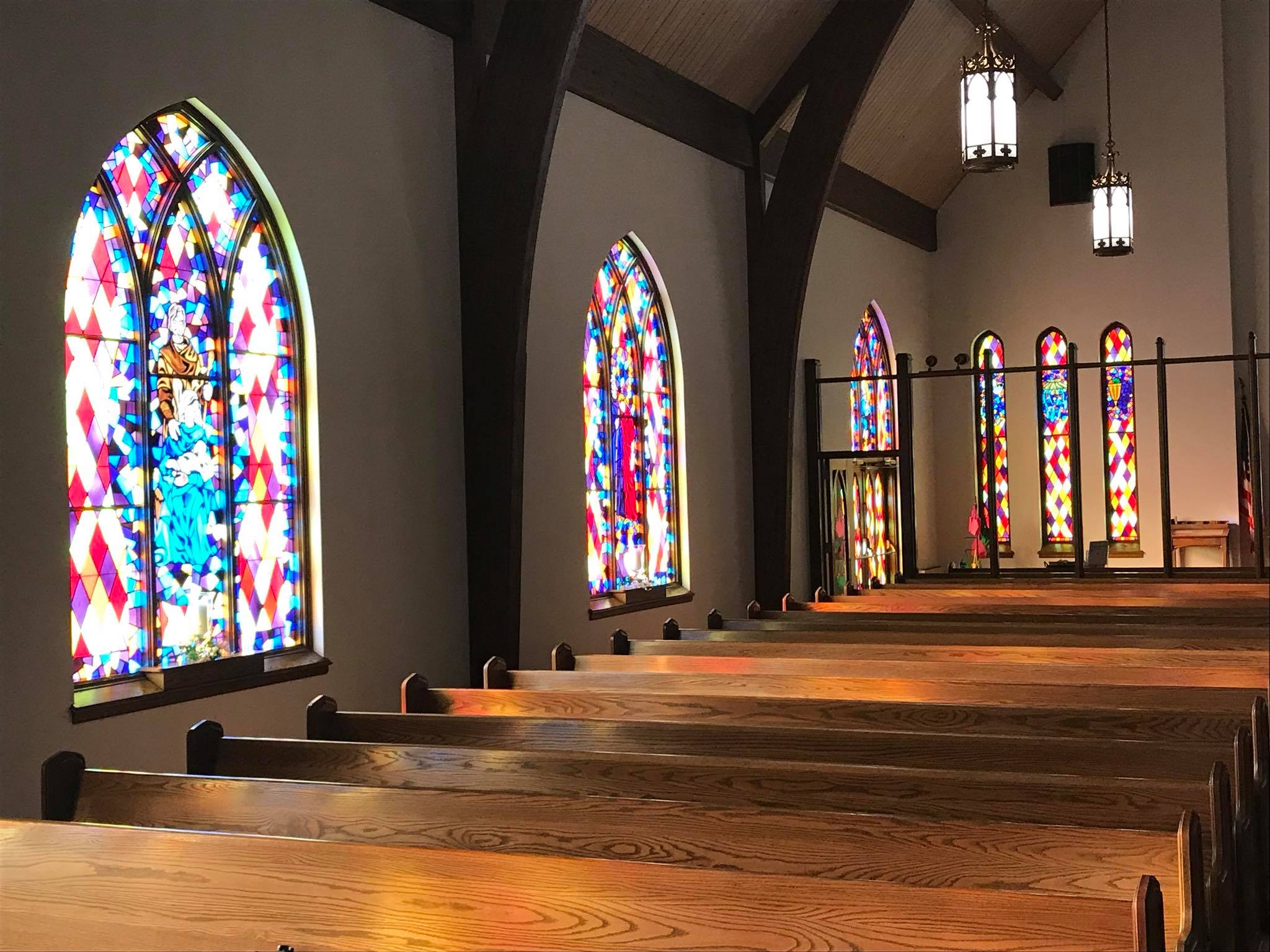 On February 9th we will celebrate Trinity!
First, we will mark the 50th anniversary of our sanctuary and share the memories of those who built this beautiful space and of our time worshipping together.
Second, we will kick off our campaign to restore our beautiful stained glass. To review the renovation proposal, go to the Quick Links section on our website or click here.
The celebration will be at all three worship services—hope to see you there!