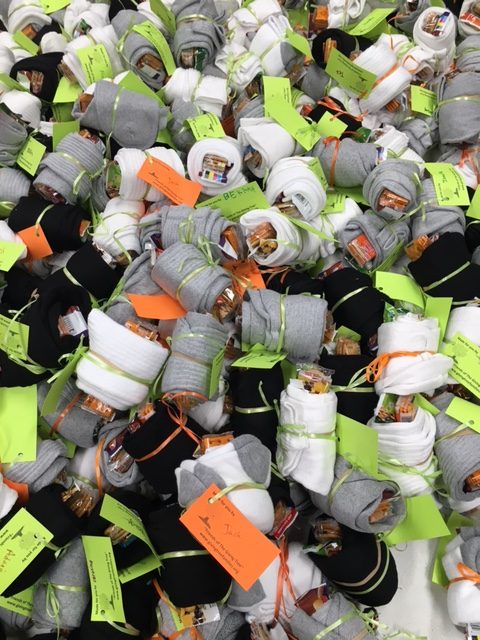 Trinity's Annual Giving Tree tags will be available beginning Sunday, November 17th. Donations will benefit Meals-On-Wheels participants, residents of Our Home of Hope and students participating in the Donegal Power Packs Project. If you have any questions, or would like to help, contact Elayne Olson.
Simply choose a tag from the tree by Bagel Cafe and purchase a pair of socks for the gender and age specified. (colorful, patterned, or even a Christmas design)
Add a small fit or two inside a sock or place in the middle and roll sock around the gift.
Add a ribbon and maybe a tag wishing the recipient a Merry Christmas!
Tape sock tag on gift
Return the unwrapped donation by Sunday, December 15th to the collection boxes by the tree. This return date is important as all gifts will be distributed that week.
Stop by Trinity Monday, December 16th at 6:30 pm and help with assembling socks for distribution. A sign up sheet is posted at the Outreach bulletin board and in the back of the sanctuary.