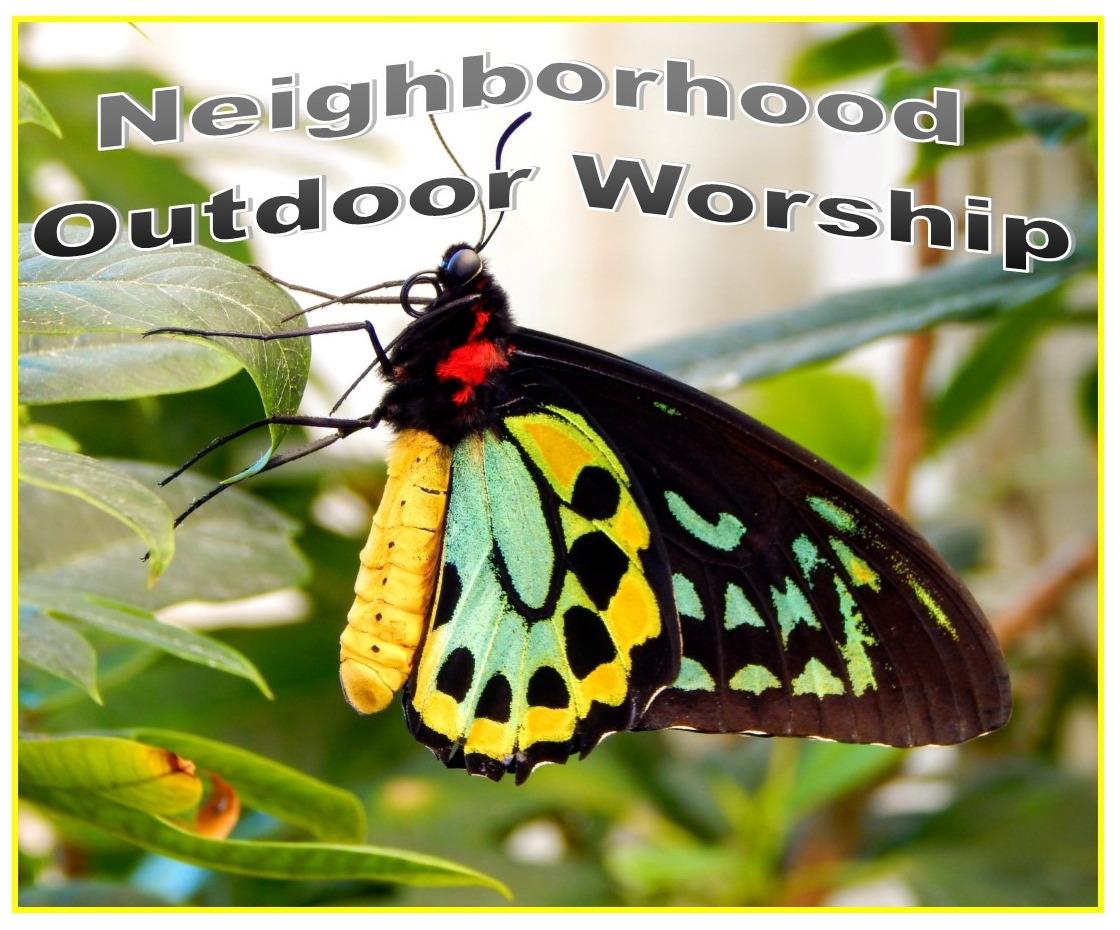 Wonderful news! We are bringing back "Neighborhood Outdoor Worship"!
We will begin on Sunday, August 16th and offer this through September 6th. Additional dates will be added as weather permits. There will be two options; one service at 9:00 am and one service at 11:00 am with communion elements provided and a limit of 30 people.
Mandatory* for all participants:
masks covering mouth and nose must be worn at all times (exception: infants/toddlers under the age of 2)

social distancing practices must be adhered to (6 feet apart at all times)

when worship ends, all depart

must remain outdoors at all times
*Unfortunately, if these directives are not followed worship will have to end, for everyone's safety.
Optional for all participants:
chairs and/or blankets – also not provided; but you could choose to sit on the ground

hand sanitizer – recommended before touching your mask for the time of communion
Again, reservations for worship are required!  (Reserve a space for each family member or adjust the quantity spot accordingly.) Additional information and to sign-up, click here, or go to: https://tinyurl.com/TLCNOW2020.  If you have difficulty signing-up on-line, contact Elayne Olson.
HOSTS are still needed for open dates. You may volunteer as a host by clicking here, or go to: tinyurl.com/TLChost2020. 
Note: Current Full Worship Sunday video format will also continue on:
Our website under "Video Features"
Facebook  https://facebook.com/trinitymountjoy
YouTube  https://www.youtube.com/channel/UC8ZwZCUmsfyW_phz6DH3XEg