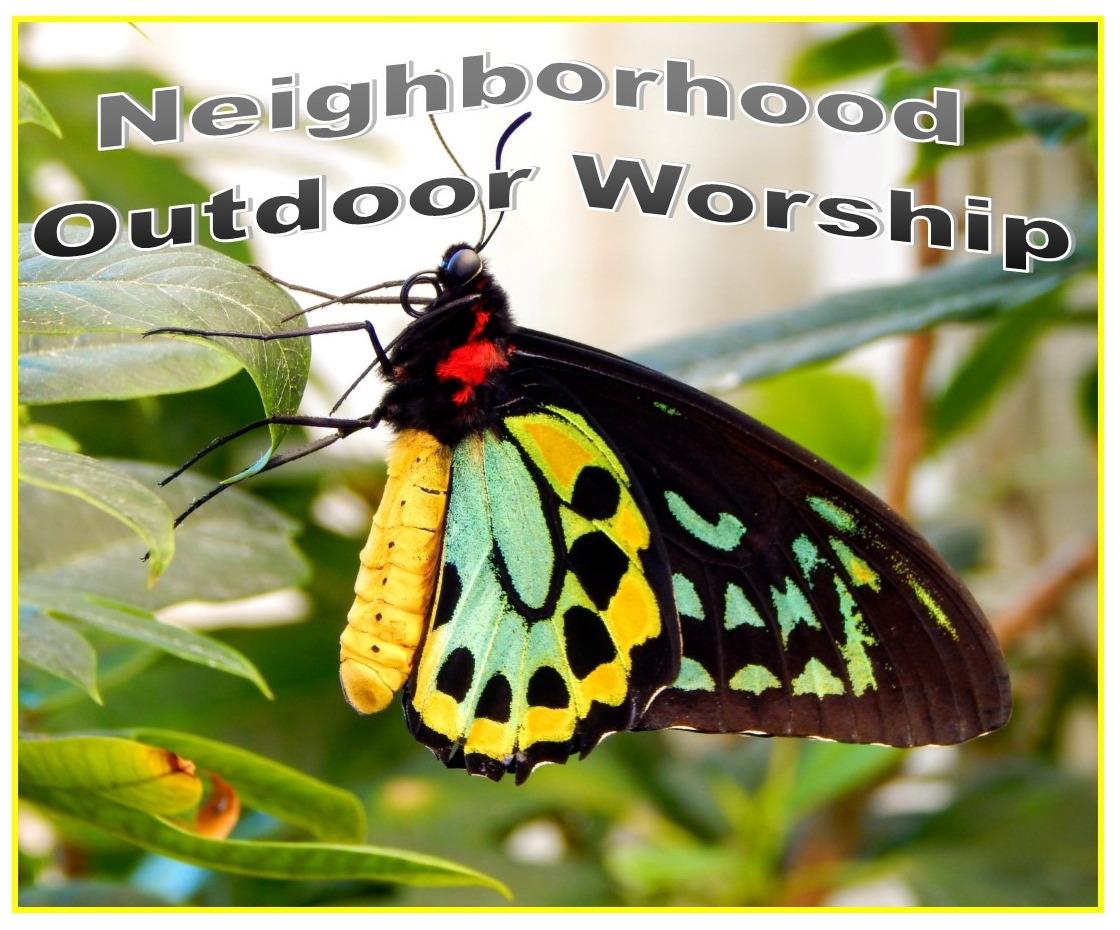 Due to the cooler temperatures there will be a change in our Neighborhood Outdoor Worship schedule.
September 20th will be the last Sunday for 9:00 am and 11:00 am.
Beginning September 27th there will be only one outdoor worship at 11:00 am.
This will carry through to November 1st as long as weather permits.
Communion elements will continue to be provided.
Mandatory* for all participants:
~masks covering mouth and nose must be worn at all times (exception: infants/toddlers under the age of 2)
~social distancing practices must be adhered to (6 feet apart at all times)
~when worship ends, all depart
~must remain outdoors at all times
*Unfortunately, if these directives are not followed worship will have to end, for everyone's safety.
Optional for all participants:
~chairs and/or blankets – also not provided; but you could choose to sit on the ground
~hand sanitizer – recommended before touching your mask for the time of communion
Reservations for worship are required! (Reserve a space for each family member or adjust the quantity spot accordingly.) Additional information sign-up is available by clicking here, or go to: https://tinyurl.com/TLCNOW2020. If you have difficulty signing-up on-line, contact Elayne Olson.
HOSTS are needed for open dates. You may volunteer as a host by clicking here or going to: https://tinyurl.com/TLChost2020.