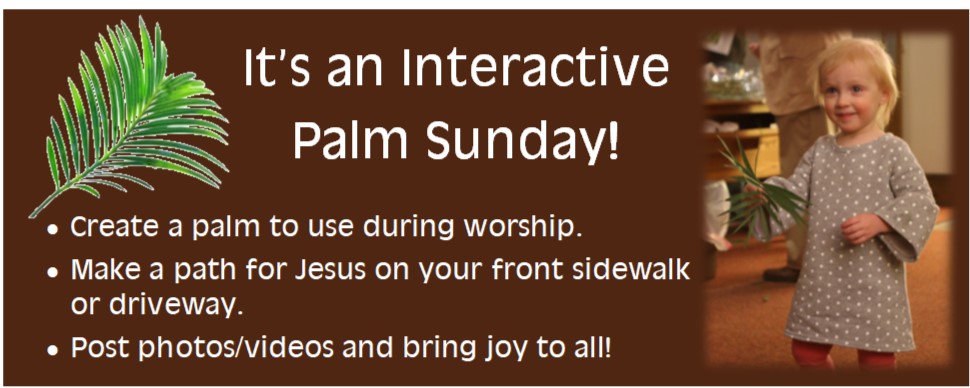 Palm Sunday is April 5th! We will continue with the same Sunday morning worship format with video clips available at 8:00 am that include elements of worship and a virtual passing of the peace on Facebook. However, for Palm Sunday we're adding something special. Make it a fun experience by doing one or both of the following and posting Sunday morning to our Facebook page:
Wave a homemade palm as you sing along to "Triumphant Entry" – pictures and videos would bring so much joy!
Create a path into your home as the crowds did when Jesus entered into Jerusalem. Use your imagination and be creative with items you have in your home. Share photos and videos of this as well to raise everyone's spirits.
Contact any staff member is you have questions.