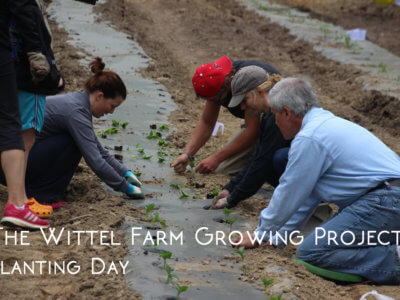 The Wittel Farm Growing Project Planting Day will be held on Saturday, May 15th beginning at 8:30 AM. The farm is located at: 1753 Mill Road in Elizabethtown.
Volunteers are need to help plant seven acres this year for growing fresh vegetables that will be delivered to numerous food distribution programs in Lancaster County.
Help is needed throughout the spring planting season, the summer, and into the harvest season.
To volunteer, register at: 
https://www.lutherancamping.org/rsvp/?rsvp=2603