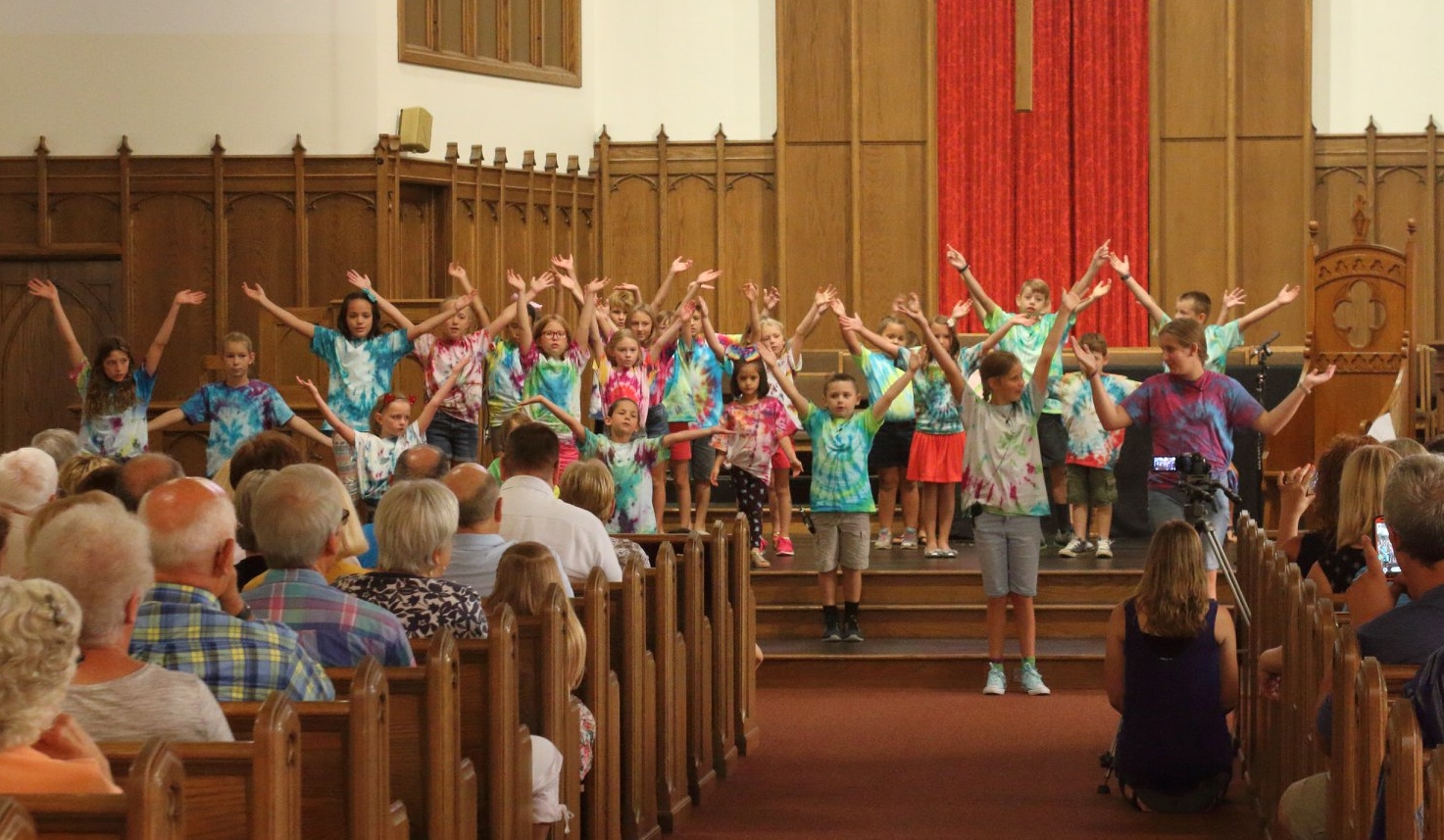 What is it? Choir Day Camp is a week long experience for children in the arts.
When will this be held and at what time? August 5th through August 9th, 9:00 am to 1:30 pm; Presentation will be Sunday, August 11th at 8:45 am and 10:30 am
What will the children be doing? Learning music and lines to a musical; eating snacks and lunch together, and having a good time together with a few games and crafts.
Where will this be held? This will be held at Trinity each day with a dress rehearsal Friday.
Who may attend? This is for all children who have completed Kindergarten through those who have completed 5th grade. This includes children who have been in Children's Choir, plan to start in the fall, or who are friends of children from Trinity.
What do the children need to bring? Lunch for Monday, Tuesday, Wednesday and Thursday. On Friday, we will have a special meal for lunch time.
Is there a cost? We are requesting a $25 donation for the camp to cover a portion of expenses. If this is a hardship for any family, please notify a staff member as no child will be turned away.
How can I register my child(ren)? You may register here, at Trinity's website, and submit payment to Trinity indicating Choir Camp; or, hard-copy registration forms can be found on the music bulletin board at Trinity.
*Please complete and entry, or submit a form for each child.
Please contact Ms. Christa with any questions.