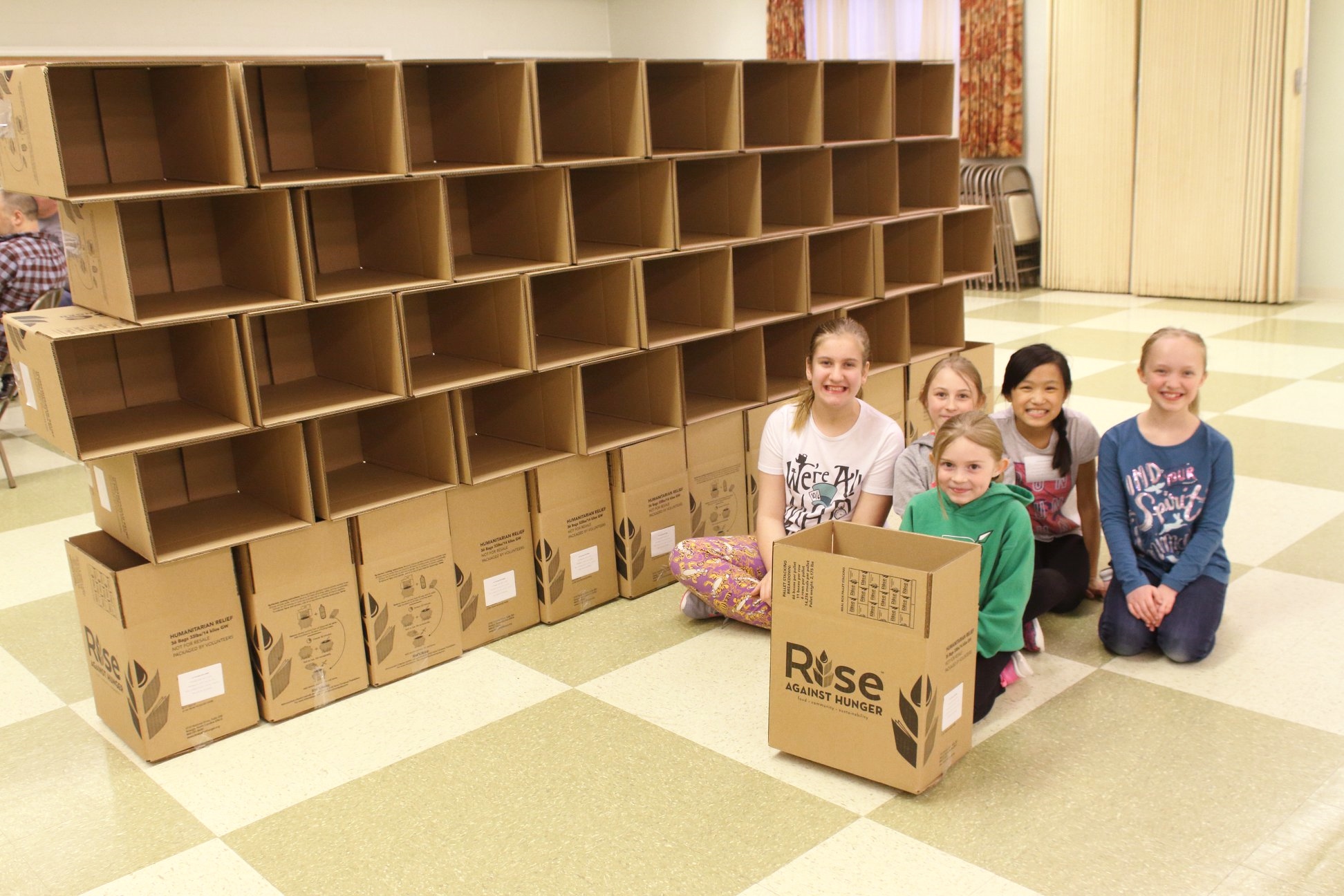 Our meal packing event is right around the corner! On Wednesday, April 7, 2019 our youth and their families will come together to package over 10,000 meals for the Rise Against Hunger organization!  In 2018 we received notice our meals were sent to people in Haiti.  So now, we need your help in covering the cost to host this event.
Collect coins over the next few weeks and then bring them in and visit the display at our rear entrance.  Place your donation in the red collection box, then empty a provided bean container into the glass cylinder to show your donation.  Watch the donation amount grow as the cylinder fills with beans.
Thank you for sharing your treasures so our youth can experience this important event!