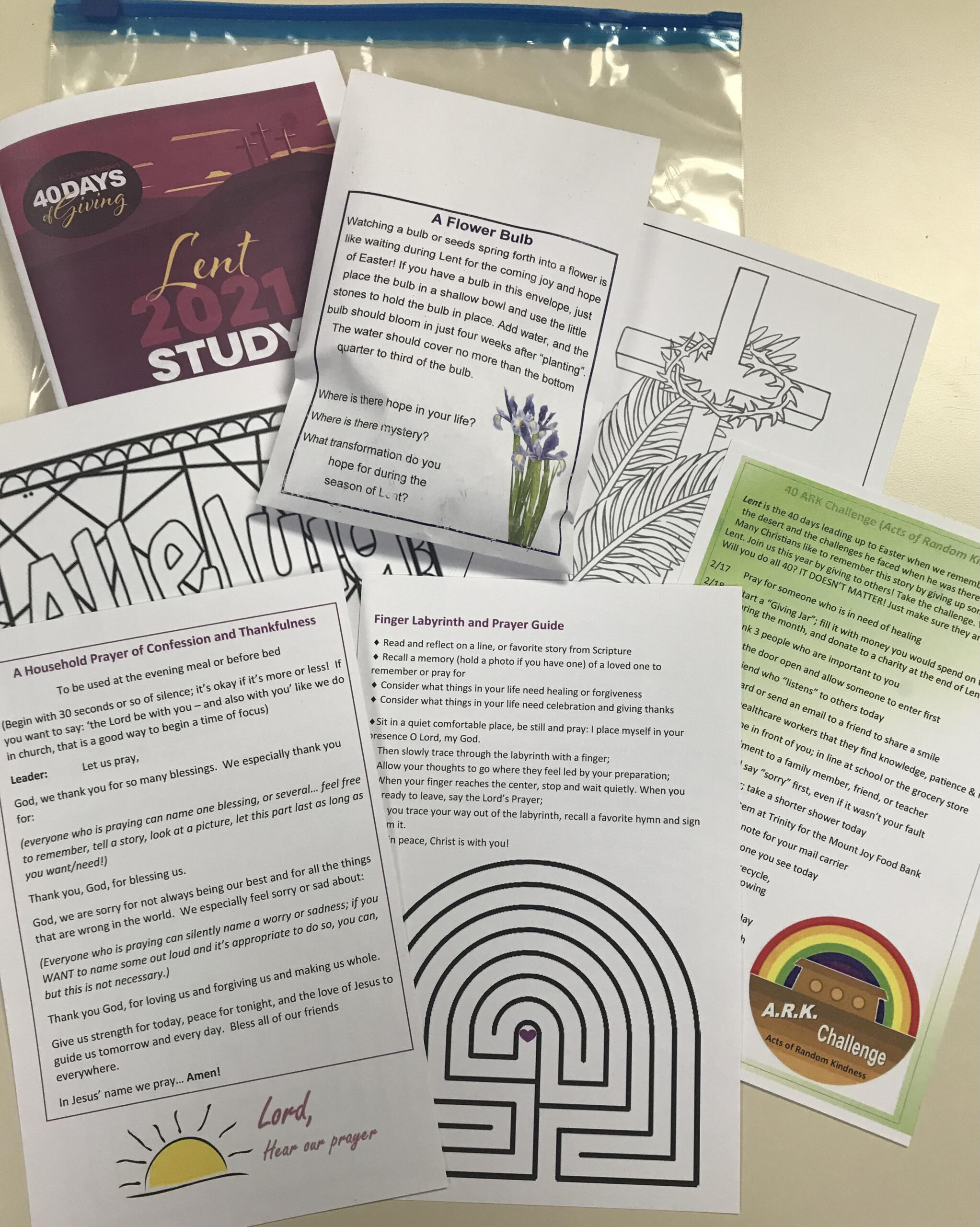 Did you miss receiving our Lenten Packet on Ash Wednesday?
Simply pick one up in the rear of the sanctuary on Sunday morning. Or, stop in Monday – Thursday during the week (9:00 AM – 1:30 PM). You'll find them on a table inside the rear glass entrance doors.
The packets contain the following items which can also be accessed online. Cick on the highlighted item you would like to view.
A Household Confession & Prayer Card
A Finger Labyrinth Prayer Card
The 40 Day Challenge A.R.K. card (Acts of Random Kindness)
An "Alleluia" and "Palm Sunday" color hide-n-seek card
A weekly Lent Devotional
A Flower Bulb of Hope