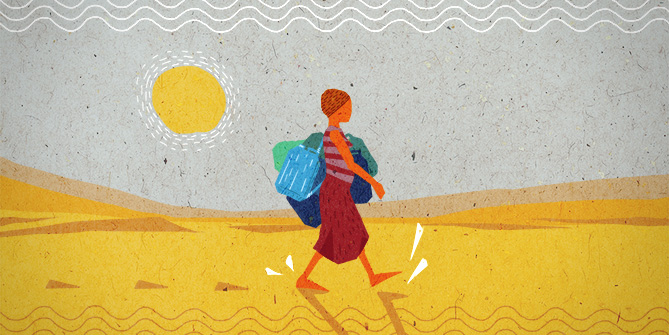 Many people throughout the world are without indoor plumbing. Have you ever wondered how the rest of the world gets their water every day?
On September 8th, in part with the ELCA National Day of Service, we will have a special interactive exhibit in Trinity's Fellowship Hall between 9:00 am and 11:30 am. Come before or after worship and your education class to experience what it is like to walk 1/4 of a mile carrying a day's supply of water.
This event has been a huge eye-opener at National Youth Gatherings for our youth, and now you can also have this powerful and prayerful experience. We will hopefully have options and levels for different ages and physical abilities. If you would like to help plan and/or assist with this event, please contact Elayne Olson.