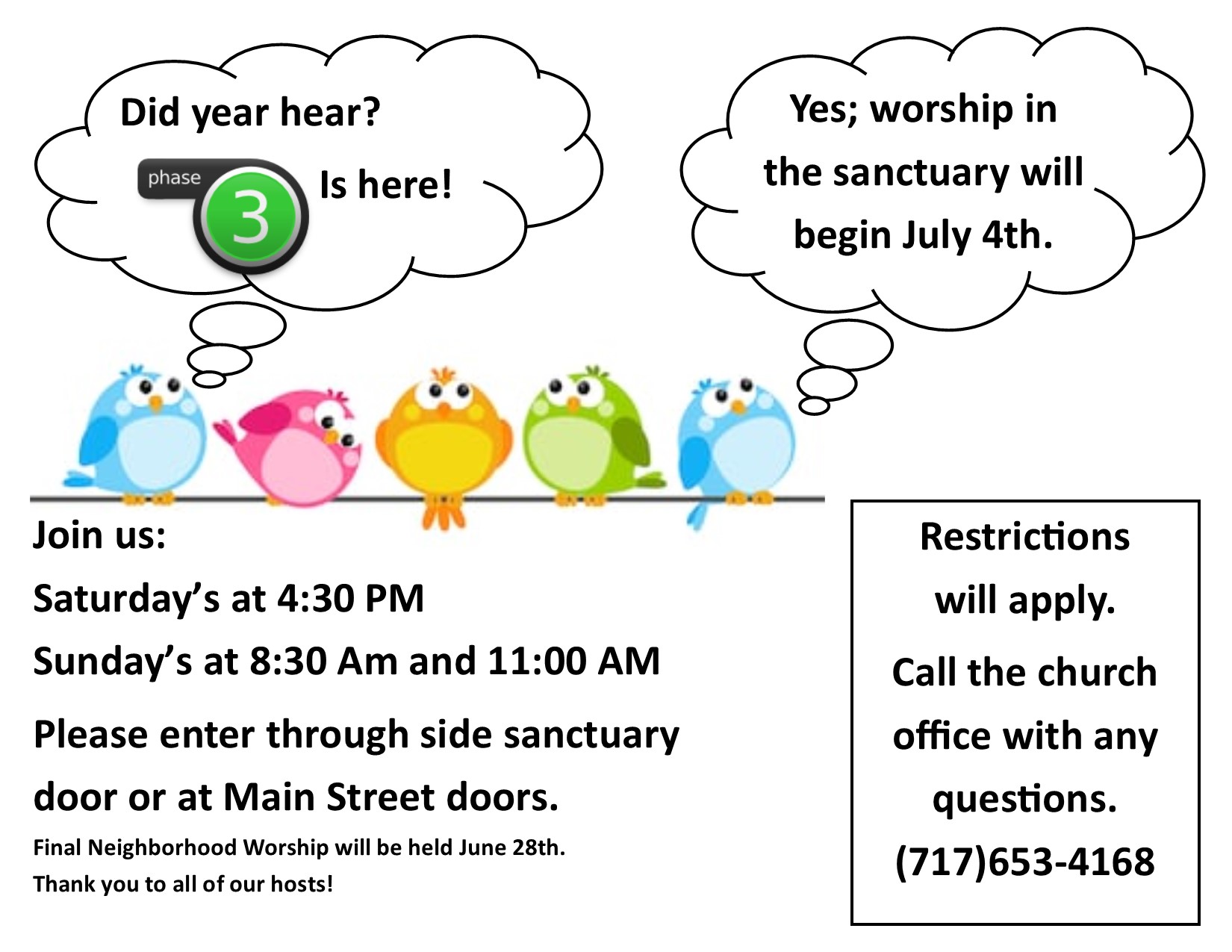 As we move to green we will begin worship AT TRINITY on July 4th!
Services will be identical in terms of music. Our schedule (to allow time for sanitation) will be:
4:30 PM          Saturday
8:30 AM          Sunday
11:00 AM        Sunday
Masks ARE REQUIRED. Building access will be limited. No reservation is needed, but seating (social distancing) will also be limited.
Sadly, we will not be singing. This has been shown to be highly dangerous with COVID 19. Musical offerings will be part of the services.
Communion will be celebrated in a modified fashion. Trinity will provide the elements.
Bathrooms are available but should be used in emergency only. (Please go at home! The virus LOVES bathrooms!)
Finally: we are taking every reasonable precaution to make our building safe. Our staff is masking in the building (even when alone) and largely working from home. Sanitation will be carried out for each service. Nevertheless, those who are older and/or compromised should consider NOT gathering for worship. We will administer home communion to anyone wishing to receive it–even those not normally "shut-in."
Note: Our final Neighborhood Outdoor Worship (yellow phase) will be held on June 28th at 9:30 and 11:00am. Space is still available so click here to sign up! If you have any questions or need help signing up, contact Elayne Olson.
Keep our country in your prayers as we move ahead!