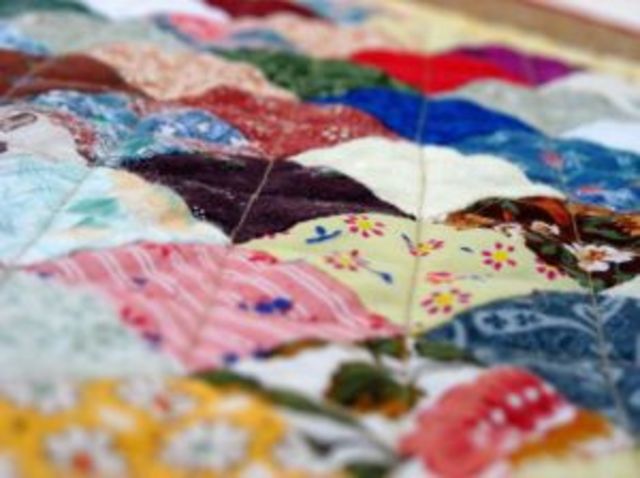 Did you know…Trinity has a dedicated group of ladies that have been lending their quilting talents to Trinity for decades, and helping those in need at the same time.
These wonderful ladies meet every Thursday morning at 9:00 a.m. to quilt.  Their projects consist of handmade patchwork blankets and items made by other members of our congregation or the community.  The Quilting group hand quilts the items for a reasonable fee.
The monies collected from their quilting they then donate to various charities. Over the years they have donated over $1,300 to Amazing Grace, Clean Water, Heifer Project and other charities.
They truly represent "God's Work. Our Hands."
If you have a project you would like to have quilted, or if you are interested in joining this group, please contact Carol Miller for more information.  Beginners are welcome!